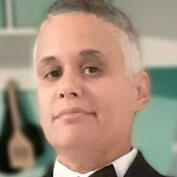 Vas Littlecrow Wojtanowicz
(They/Them - He/Him)
I'm a multidisciplinary artist. I enjoy building bridges between people of diverse belief systems, cultures and genders, while engaging in creative pursuits that reflect my love for research and learning. I am not taking on new outside projects.
Work History Highlights
Creative Director: Velvet Rasputin LLC (Formerly VAS LIttlecrow and Velvet Rasputin)
* Rice, MN | January 1998 - Present*
Project and staff supervision; diversity, equity, and inclusivity consultancy: research; translation and linguistic services; illustration and caricature; photography; administrative duties; cashier; office maintenance; public relations; performances; conventions, events and promotions staff; textile design; content creation; web and graphic design; photographic, catalog, figure, portrait and event modeling; symposia; arts consultant and instructor; language instructor; mentor; publishing; vendor outsourcing; AI model development.Contract Bilingual Translator and Technical Writer: Express Employment Professionals
Saint Cloud, MN | October 2016 - January 2017
Translated construction site safety manuals into Spanish and provided construction and engineering-specific specialized linguistic services. Supervised fellow translators. Light construction work.Contract Bilingual QA: Kelly Services
St Cloud,MN | July 2014 - March 2017
Call monitoring and auditing for financial product sales and retail customer service calls. Ensured compliance with banking regulations. Participated in audit calibration meetings with internal staff and international vendor groups. Translated calls and documents from English to Spanish, and vice-versa. Also, served as an event staff manager.Full work history, CV, clients, brands, education, certifications and references available upon request.
---
---
---